Landscape Visions Accomplished. Ask us how!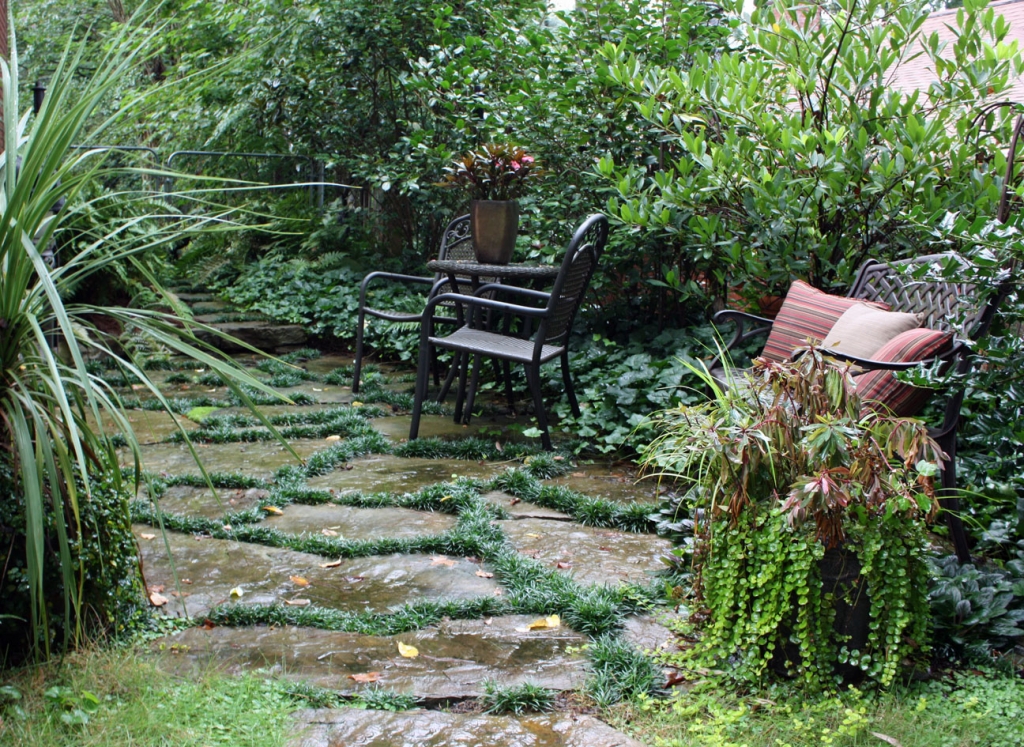 Shady Grove Landscape Company has specialized in prestigious, custom designed landscaping services since 1997. Competitive pricing, on-staff horticulturists and extensive knowledge and expertise in landscape design and installation make Shady Grove one of the most sought-after landscape firms in Atlanta.
Our process starts with an in-person consultation. From there, our designers generate a design using a mix of pencil and paper, CAD, and 3D modeling. Installation is scheduled and performed by a talented group of managers, masons, woodworkers, and craftsman.
Landscape Designs
Shady Grove designs begin with a face-to-face interview where we help you imagine how amazing your landscape can be. Our designer will listen to your ideas and make suggestions, then will follow up with a preliminary budget discussion before the first pencil stroke is made. From there, our designer uses a 3D modeling program where you can see your house with the landscape of your dreams before a contract is signed. Design prices range from $500 up to $2500+ for a large, detailed renovation. Most designs fall into the $500-1000 range. Pro-rated design fees are refundable towards the cost of the installation (except for permit documents).
Fern Cook
2018-05-31T22:05:52+00:00
We use three-dimensional landscape design plans to help communicate a design when two dimensions just won't cut it.
Fern Cook
2018-05-31T22:09:19+00:00
Digital landscape design plans include more precision than hand drawn plans. This type of plan is essential to have if you plan to permit your project.
Fern Cook
2018-05-31T22:12:43+00:00
Hand drawn landscape design plans are a fantastic option when you're in the conceptual phase of your landscape project planning.